Construction set to begin in the heart of San Antonio's Tech District.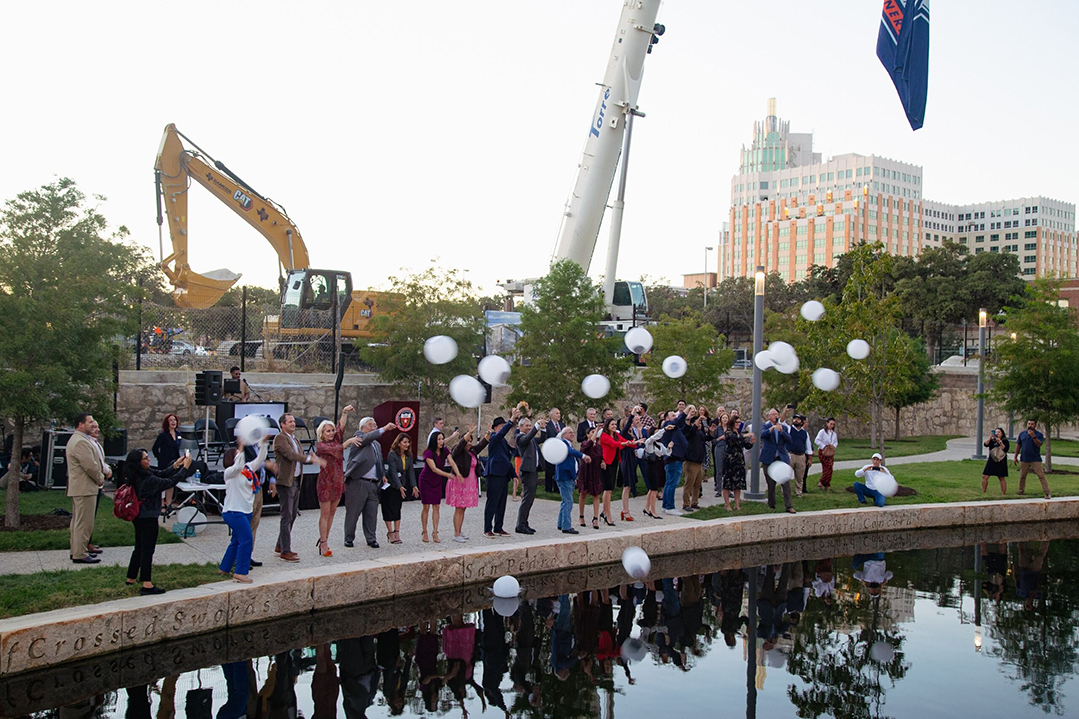 Turner Construction Company celebrated the groundbreaking of the University of Texas at San Antonio's Innovation, Entrepreneurship, and Careers building, also known as San Pedro II. The groundbreaking took place in the heart of San Antonio's Tech District and was a vibrant celebration that featured musical performances and local culinary delights.
The seven-story, 180,000-square foot state-of-the-art facility is designed by Overland | Gensler. San Pedro II will serve as a collaborative space for programs in business, computer engineering, hardware/software development, and sciences. The building will prioritize fluid indoor-outdoor connections and flexible spaces, creating a versatile hub for students, faculty, staff, and the downtown community. The facility will offer an abundance of amenities, including a café, instructional spaces, a conference room, a multipurpose space, a wellness room, a catering kitchen, laboratories, and a mix of open and private spaces tailored for focused work.
"We are thrilled to start work on this transformative project," said Kyle Weller, Vice President and General Manager, Turner Construction Company. "We are grateful for the opportunity to support the mission of the University to foster innovation, encourage entrepreneurship, and workforce development."
The building will be completed in late 2025 and ready for occupancy in 2026.