The project will enhance the hospital's impact on the area.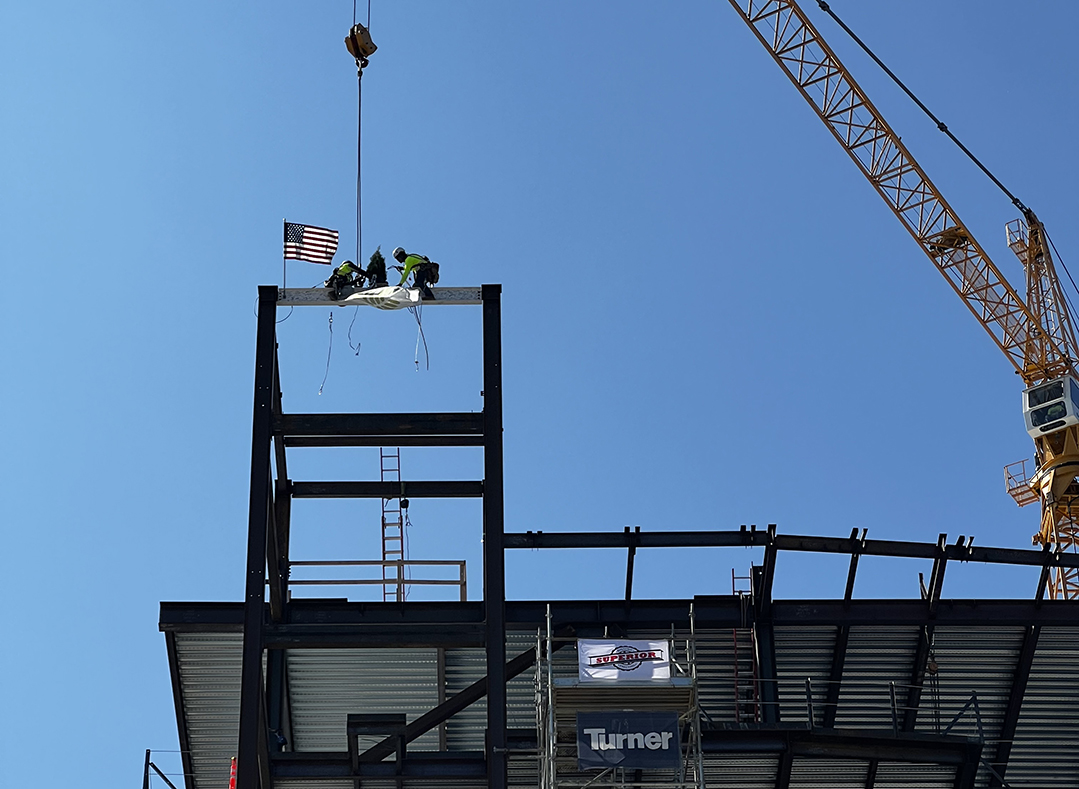 Turner Construction Company celebrated the topping out of phase 1 of a clinical expansion of Northeast Georgia Medical Center in Braselton, GA. The vertical expansion is of the patient tower that was built by Turner in 2014.
The expansion is part of a two-phase project, with the first phase adding 150,000 square feet of new support and clinical space to the hospital. Included in that space are two patient care floors and 48 additional critical-care beds that will increase the hospital's total beds to 240. When phase 1 is completed, the patient tower will be eight floors and include a second helipad onsite.
"The unique thing about working in health care construction is we really get to be part of the community and build something that has a real, meaningful impact on that community," said Justin Gentzke, Senior Project Manager, Turner Construction Company. "This project will add patient care beds that will help expand the services Northeast Georgia Health System offers in this community."
Phase 1 of the project is expected to be completed in mid-2025. Phase 2 will commence in Spring 2024 and will consist of a 250,000 square foot expansion of the current Emergency Department, Lab, Pharmacy, Central Sterile, and Surgical Services.