The New Highmark Stadium to be built for Buffalo will begin hosting home games in 2026.
Representatives of the Buffalo Bills including team owner Terry Pegula, civic leaders including Governor of New York Kathy Hochul and Erie County Executive Mark Poloncarz, and NFL Commissioner Roger Goodell, joined members of the Gilbane | Turner team for the ceremonial launch of construction of the new stadium.
The new state-of-the-art stadium will accommodate approximately 63,000 people. The stadium will offer a mixture of general seating, club seating, premium seating, and suite offerings as well as standing-room-only and party decks. The stadium will offer wider concourses, elevated food and beverage offerings, and modern entertainment technologies. Amenity spaces will wrap the perimeter of the main and upper concourses to provide wind and weather protection for patrons and open views to the field.
"This is an exciting moment in building the new home for the Buffalo Bills," said John LaRow, Senior Vice President, Gilbane Building Company. "This project will raise the bar on stadium construction and create incredible new experiences and memories for Bills fans. We look forward to tremendous, continued collaboration with the Bills organization, our partners in government, Populous, Legends, 34 Group, Arc Building Partners, and our trade partners."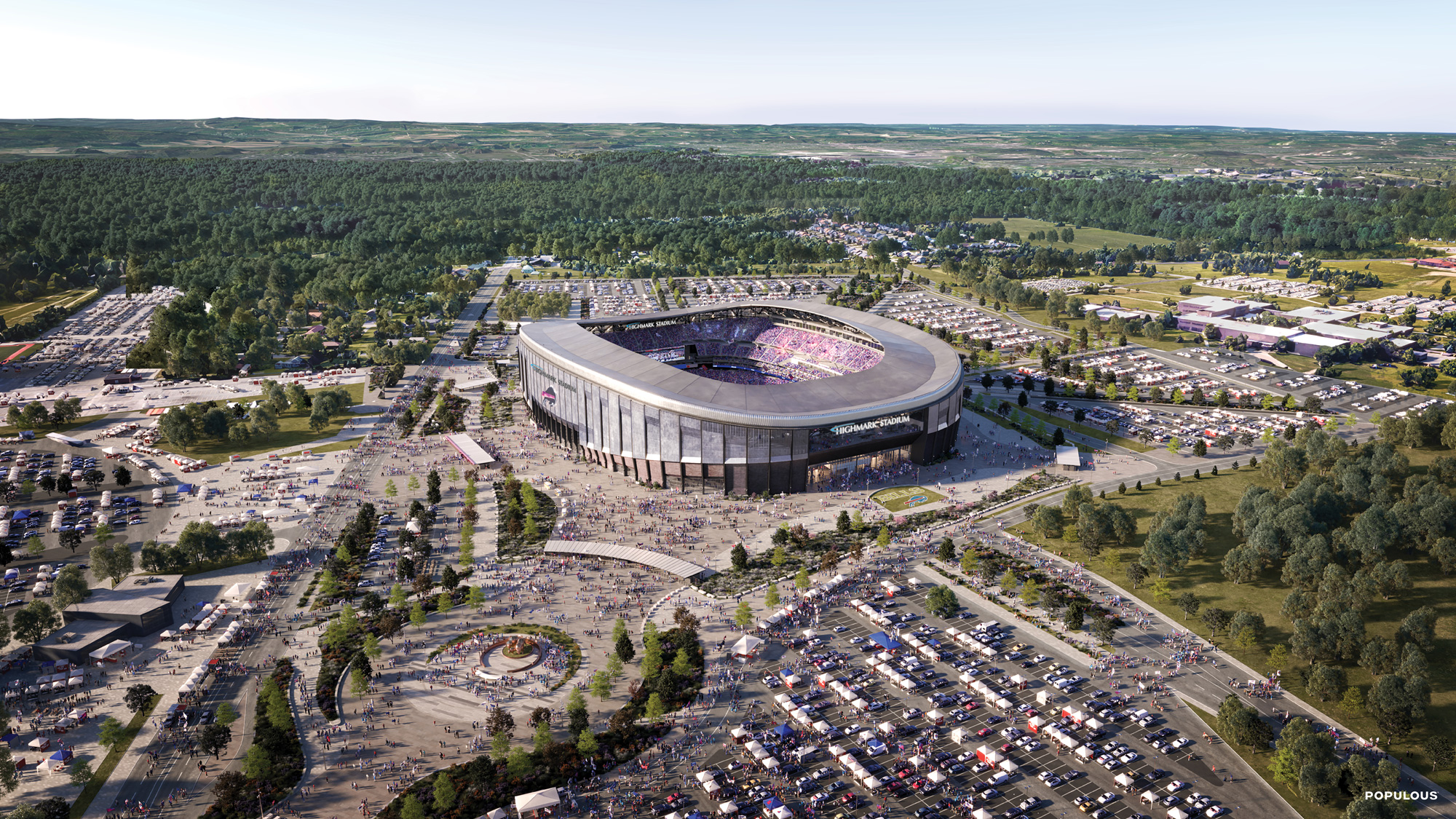 The fan experience in the new stadium will offer an atmosphere that preserves the uniquely Buffalo outdoor game-day environment. A roof canopy will be built to keep approximately 65% of seats covered from precipitation to provide weather protection and increased fan comfort.
"Our goal is to build a fan-focused, football-first facility that will deliver a vibrant gameday atmosphere unlike any other in the NFL," said Turner Vice President and General Manager Carl Stewart. Stewart continued, "The stadium will be built for Buffalo and we are committed to providing opportunities for members of the Buffalo community to participate in the construction of this stadium."
Companies interested in participating in the construction of the stadium are invited to explore the project website at www.buffalobillsnewstadium.com. They can submit their company details through the website. As construction advances and new opportunities arise, the website will be regularly updated with project-related information.
In addition to NFL events and other sporting events, the stadium will be designed and built to accommodate multi-purpose events such as concerts, community events, and programs including small-scale gatherings and events, including, potentially, high school and/or college soccer matches.