Intelligent use of AI is having an impact at Turner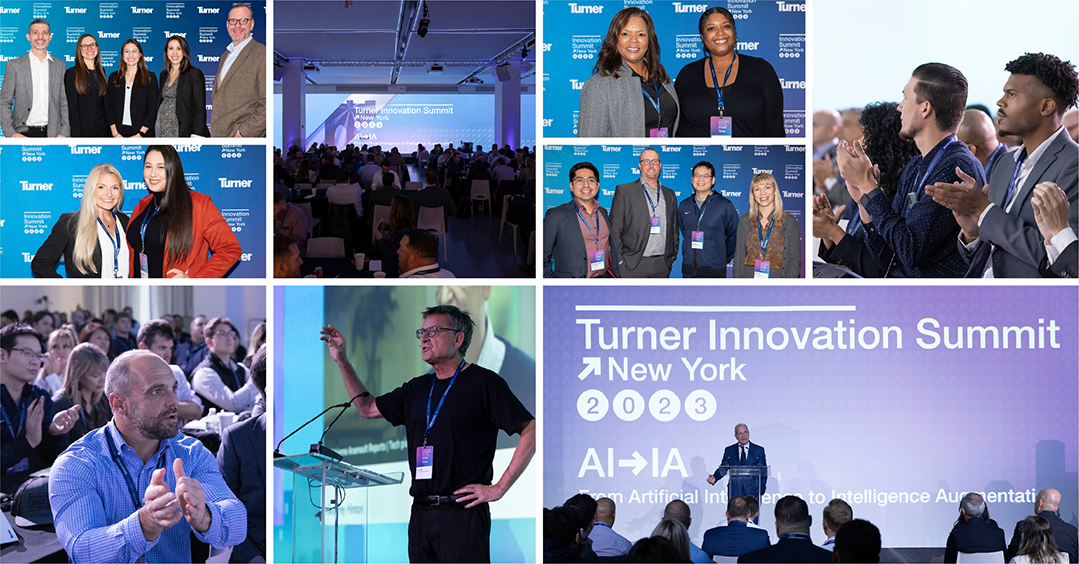 New York, NY, November 1, 2023 - Turner Construction Company recently held its eighth Innovation Summit, gathering 250 professionals from Turner and affiliate companies HOCHTIEF, ACS, Dragados, Flatiron, Real PM, and Clark Builders. For three days, participants delved deep into the theme "From Artificial Intelligence (AI) to Intelligence Augmentation (IA)." Participants engaged in sessions and hands-on workshops which illuminated the state-of-the-art in AI, its role in enhancing human skills, and a humanistic path forward in AI applications at Turner and beyond.
AI thought leaders presented a range of great practices and novel AI solutions in place to help employees mine and analyze Turner's vast data warehouse to enhance risk management and improve access to information. In addition, an AI tool that adds efficiency and automation to the drafting of the approximately 30,000 trade contracts the company issues each year was demonstrated, and the Turner Engineering Group shared how they are exploring the integration of generative design into their processes.
Attendees collaborated to synthesize insights and imagine AI's applicability in their work areas. "It is clear that AI and other technologies discussed at the conference can refine operations, heighten sustainability, reduce risks, and foster positive transformation within the built environment," said Kris Wahl, Innovation Manager. Wahl continued, "The most promising concepts are undergoing evaluation for further development."
Turner promotes the ethical application of AI in construction, ensuring benefits for its workforce and the broader communities they serve. "This summit highlighted our people-first approach to innovations, especially AI," said Jim Barrett, Vice President and Chief Innovation Officer. Barrett continued, "More than just showcasing our advancements in AI, the event reaffirmed our commitment to prioritizing people in innovation. With the limitless capabilities of AI, we aspire to go beyond mere automation and unlock our people's unparalleled potential."