Turner Construction Company and Lionakis Design-Build team is honored to be partnering for the expansion of the California Firefighters Memorial for the California Fire Foundation. The project involves a meaningful expansion to the existing memorial in Capitol Park which honors more than 1,500 firefighters who have died in the line of duty since California became a state in 1850.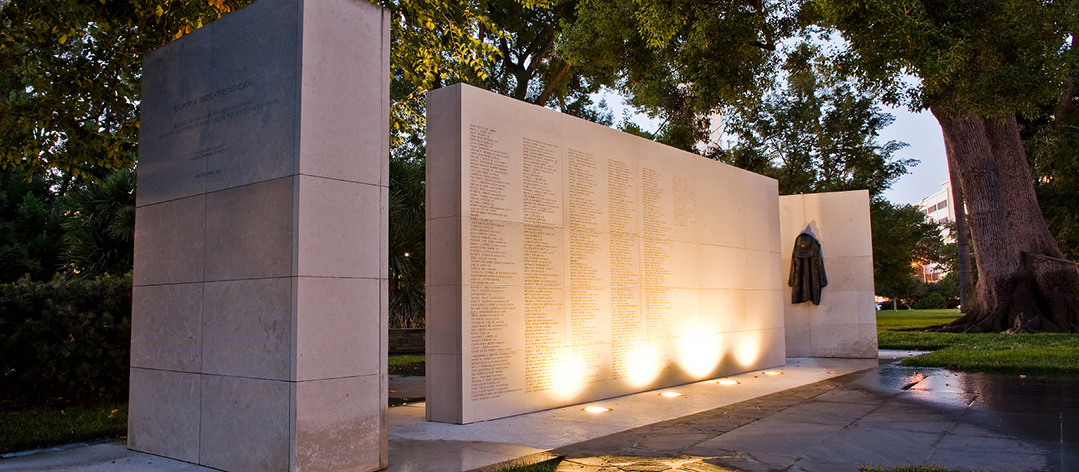 The California Firefighters Memorial was unveiled in 2002 in Capitol Park and is a tribute to the men and women who made the ultimate sacrifice to protect their fellow Californians. To continue to provide this tribute to our fallen firefighters, expansion of the California Firefighters Memorial is necessary. The expansion will include major updates to the landscaping, a reconfiguration of the current design, and the addition of new sculptures.
"We are thrilled to partner with Turner Construction Company, Lionakis, & Romo Studios on the design and construction of the California Firefighters Memorial expansion. These organizations understand the importance of expanding the Memorial in a thoughtful way. Turner Construction Company was the contractor for the original construction of the Memorial over 20 years ago. We look forward to working with these outstanding teams to bring our vision to life." – Rick Martinez, Executive Director, California Fire Foundation
At the heart of the memorial stands a polished limestone wall with over 1,500 names of fallen firefighters etched into both sides of the wall. Surrounding the wall are two bronze statues titled "Holding the Line" and "Fallen Brother," each portraying scenes of firefighters in action. "Fallen Brother" was created by the late Jesus Romo, a sculptor, and retired Sacramento Battalion Chief. Adan Romo, co-owner of Romo Studios and son of Jesus Romo, has been selected to design the expansion of the CA Firefighters Memorial.
"We are grateful and humbled to be a part of the Sacramento Firefighter's Memorial expansion project. Lionakis is dedicated to preserving the legacy of our heroic firefighters, and our commitment to giving back to our community. Together, we're shaping a powerful symbol of honor and remembrance to pay tribute to their courageous sacrifices." – Mike Davey, AIA, Principal, Lionakis
Each year, a ceremony is held to honor the firefighters who were lost in the line of duty or from a job-related illness. Colleagues, family, friends, and community members gather in Capitol Park to remember those who made the ultimate price to keep us safe. The limestone wall currently has capacity for 30 more names, but with the upcoming 2023 ceremony in October, the wall will reach it's capacity. Construction of the memorial expansion will take place after the annual ceremony in October 2023.