Groundbreaking ceremony held to mark beginning of construction project that will enhance the passenger experience.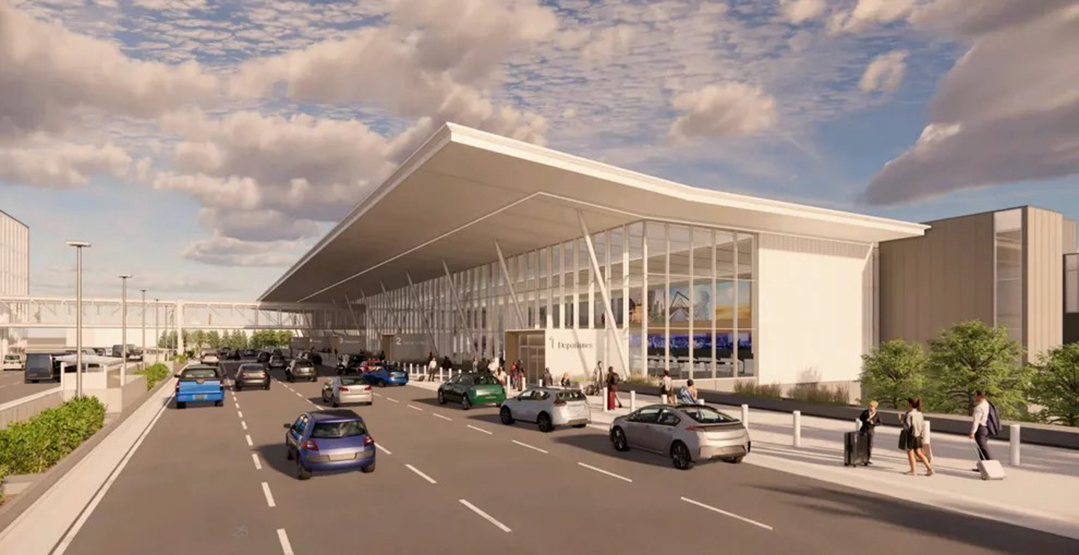 Turner Construction Company and Joint Venture partner The Weitz Company celebrated the groundbreaking of a new passenger terminal at Des Moines International Airport (DSM). The ceremony was attended by Iowa Governor Kim Reynolds, Des Moines Mayor Frank Cownie, and other state and local leaders.
The airport has recently struggled to handle increased passenger traffic, and the new terminal will increase the number of available gates from 12 to 18 while transforming the front door to the city for visitors and business travelers alike. The economic development from the new terminal will continue the momentum the region has seen in recent years. The new terminal will replace and expand security areas, gate operations, passenger arrivals and departures, the latest baggage handling systems, and elevated dining and retail options.
"We are thrilled to begin construction on the new terminal, a much-anticipated enhancement to the front door of our community" said Zachary Loy, Vice President and General Manager of Turner Construction's Iowa Business Unit. "The new terminal will help revitalize the entire airport and give a great first impression of Iowa to its visitors. We are eager to work with the Des Moines Airport Authority, the design team, and the community to make this vision a reality."
The $445 million phase 1 of the project is expected to be completed in 2026 with additional demolition and renovation continuing through 2027.